To see the B-25J pictures click here.
The inspiration for this model was already told on Vic Tatelman's page. The Air Apaches unit history Warpath Across the Pacific by Lawrence J. Hickey is a superb book. After reading it you cannot help but admire the men of the 345th Bomb Group.
There was a camera station in the rear of some of their B-25s and since the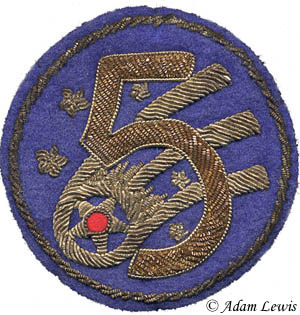 missions were flown at low level you get to see images which, to my knowledge, are unique. Hickey had access to a lot of the photographs and the ones he selected for the book are quite something...Japanese sailors clinging to their ship, AA gunners manning their stations, Japanese planes with parachute bombs about to hit...are a few.
The B-25J was heavily armed with its 8-gun nose. Some J's had side mounted MGs and when the top turret was locked forward there were a total of 14 forward firing 50 caliber guns. Figure each gun puts out about 10 rounds per second and you can understand why it was said they could saw boxcars in half.
Betty's Dream is depicted in a number of Hickey's photos some even in color. The plane was also one of the few used on the surrender missions as an escort for the Japanese bombers which carried the first envoys. When AeroMaster released a set of markings for it on sheet 48-088 that was enough to get it off the hobby room shelf and onto the work table.
The kit is Monogram's 1991 release in 1/48th scale. Typical for that Monogram era, it was accurate, had a modicum of interior detail but was molded with those dreaded raised panel lines. I rescribed the model and am much happier with it. The cockpit includes a few scratch-built knobs and switches, brake lines were added and the MG barrels are from resin after-market kits.
The model was finished with AeroMaster's "U.S. Neutral Gray 43" and "U.S. OD 41 Faded ANA 613". Panel lines were darkened and weathering was accomplished with pastel chalks.
Besides the Warpath book references I used included Squadron's B-25 Mitchell in Action, their B-25 Mitchell Walk Around, Steve Pace's B-25 Mitchell from the Warbird History series, and Norm Avery's B-25 Mitchell, The Magnificent Medium.
One of the delightful unanticipated outcomes of building Betty's Dream was I became acquainted with Vic Tatelman whose Dirty Dora II is the subject of one of these pages. The display case has tandem B-25s.... the OD B-25J Betty's Dream and the natural metal B-25D Dirty Dora II. Together they comprise my tribute to the men who accomplished so much in the 345th BG.